EXTRACT OF OUR GENERAL TERMS AND CONDITIONS 2020/2021
ARTICLE IX – SPECIAL COVID-19 INFORMATION
In order to guarantee a peaceful stay for all of our customers, the ESF COURCHEVEL VILLAGE has set up specific measures to comply with current health standards.
For all bookings that are cancelled on account of COVID-19, all sums paid shall, upon presentation of proof (such as a medical certificate or a copy of an institutional decision):


Be carried over, if this is possible, otherwise, be refunded


These measures may change depending on the evolution of the epidemic, we will keep you informed ...


THE MANAGEMENT OF OUR LESSONS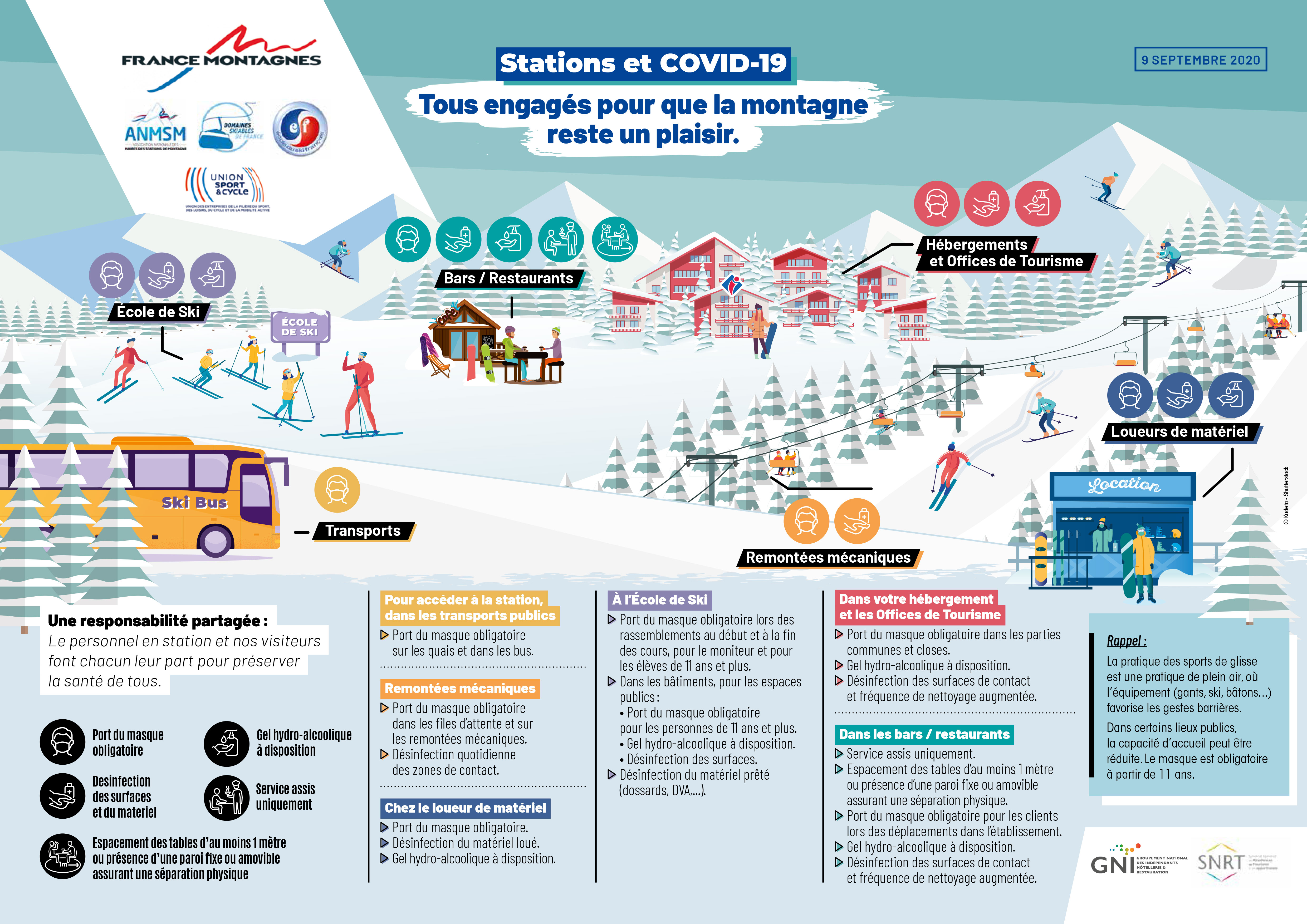 r...